Our Ceisler Media partners work every day to benefit children in many ways. Here is just a sampling of their great efforts:

We were excited to work with CHOP in rolling out a program to quickly vaccinate tens of thousands of Philadelphia educators, helping to coordinate efforts with the city and the Philadelphia School District. This program was an important component in the plan to safely reopen our city's schools by providing protections to teachers and other support personnel. More than 20,000 educators and support personnel across the city were vaccinated through the program.
To prevent low-income students from falling behind during these days of virtual classrooms, the Philadelphia Housing Authority contracted with the Boys and Girls Club to provide support for school-aged children at eight PHA developments.
The five-day-per-week programming includes learning support, internet access, access to materials and supplies, and oversight as children engage in remote learning. Staff members ensure that students access their schoolwork in a quiet, nurturing environment. Students receive meals during their school day and help with assignments. Once full-time, in-class school resumes, PHA will switch these resources back to after-school programming.

Wesley Family Services is celebrating its staff members and volunteers during National Autism Awareness Month and National Volunteer Appreciation Month. Throughout April those dedicated workers are sharing testimonials on Wesley's social media pages. The accounts show the heartwarming reasons why they love helping families with an autism diagnosis, and why they volunteer their time supporting children, parents, and senior citizens.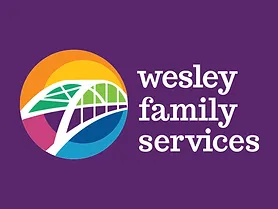 Comcast has long supported digital equity initiatives for students and children, most notably with its Internet Essentials program, which just celebrated its 10th anniversary. Students in Philadelphia are able to receive Internet Essentials at no cost through PHLConnectED, which has so far connected more than 15,000 students in the district.
Audacy was honored by the Children's Miracle Network (CMN) Hospitals as their Media Network Partner of the Year – a recognition extending to all of its markets and their efforts supporting children's health. Over two decades, Audacy's 48 markets have helped raise over $240 million for partners like CMN Hospitals, St. Jude Children's Research Hospital, The Jimmy Fund and many more.


The Pa Family Support Alliance (PFSA), the state leader in child abuse prevention, planted 4,865 blue ribbon flags along the grounds of the Capitol complex in Harrisburg this month to represent the number of substantiated child abuse cases in the state in 2019.
During the pandemic, PFSA has focused on raising awareness virtually – hosting free, live webinars with nationally renowned child abuse and trauma experts. Tune into PFSA's Facebook page throughout April, so you can watch special video messages from Attorney General Josh Shapiro, second Lady Gisele Fetterman and many other state leaders.
For 20 years, Belmont Charter Network teachers and administration have worked to meet their students where they are, and teach them in an effective, engaging way. This includes creating space for them to process both personal and current events that occur outside the classroom. Read how ninth-grade history teacher Jamal Easley helped his students unpack the recent Derek Chauvin trial and verdict here.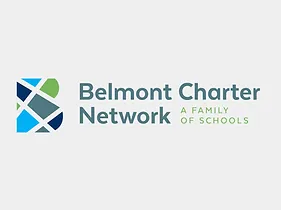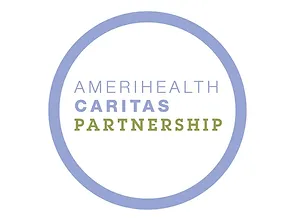 Using basketball as a platform, AmeriHealth Caritas Partnership (ACP) educates children and families on asthma and healthy living through their signature Healthy Hoops® program. One in 12 children has asthma, and children living in underserved communities can face additional environmental triggers. Healthy Hoops teaches kids how to manage their asthma on and off the court, resulting in better health and educational outcomes. Since Healthy Hoops was launched nearly two decades ago, ACP has worked with over 25,000 families and provided over 3,500 health screenings.
For many, the road to economic stability depends on financial empowerment. That's why Philadelphia Financial Scholars works with high school students and their families to take on systemic challenges and develop wealth-building tools through access to financial literacy and entrepreneurship education. PFS, which launched in February, originated when the FS Foundation, the philanthropic arm of Philadelphia-based asset management firm
FS Investments, partnered with the Penn's Netter Center for Community Partnerships to create a financial literacy program for high school students. The program currently operates in 15 schools and has reached more than 1,500 students.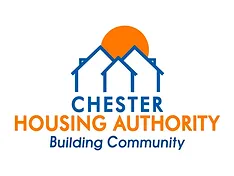 The Coca-Cola Scholars Foundation and Coca-Cola bottlers recently celebrated their 2021 Coke Scholars cohort. One-hundred-fifty students were selected from a pool of nearly 100,000 applicants and will each receive $20,000 college scholarships. Eleven of the scholars come from the territory covered by Liberty Coca-Cola Beverages, the bottler for Philadelphia, New Jersey, New York City and Long Island.


As part of its longstanding commitment to the community, PRWT / U.S. Facilities recently sponsored Martin Luther King High School. This was part of a four-year program where eight PRWT managers mentored 25 students to determine what post-secondary school option is best for them. Some students had the chance to intern at PRWT as well.