Clients' needs ebb and flow, but summer isn't the time to slack off. Senior Account Executive Kenneth Hilario has tips on how to adjust messaging approaches for the upcoming season.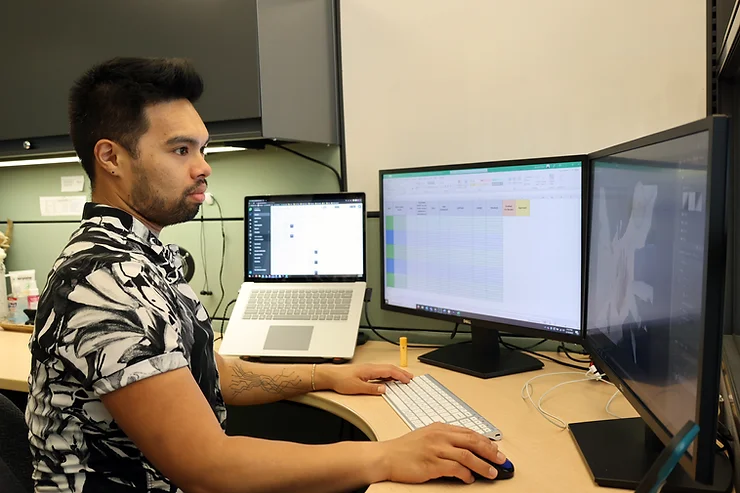 Summer is almost here, and, before you know it, so is the "summer slump."
The summer slump is a term used to describe productivity decline — studies show that workplace productivity takes a 20% nose dive between June and August. What a cruel summer.
But the world does not stop; your work with clients shouldn't either.
Transitioning from one season to the next can feel like a juggling act. When one client lays low, another client ramps up. But, just like juggling — I imagine; I can't juggle — you must be attentive to all the balls in the air. Forget one, and the entire act is up.
Get rid of the 'ask' & just tell
When your client isn't as active during a particular time of year, it's the perfect time to focus on building their brand and giving it value.
Ease up on transactional messaging ("Get tickets to…" or "RSVP to…") and focus more on what makes your brand unique and why people should care about them.
What's their mission? What makes them tick, and what are they passionate about? What causes do they care about or contribute to?
This is particularly important since studies show consumers have higher expectations of where brands stand on issues consumers care about. According to a Forrester survey of 600 U.S. adults, about 35 percent said they're more likely to trust brands when they take a stance.
Granted, you should be spreading these types of messaging year-round, but this is when you can spend time refining and cultivating the brand identity. Reinforce that relationship between the brand and the audience, and win new ones along the way. When it's time to promote, you'll have an engaged audience so that buy-in won't be as heavy a lift.
Position clients as thought leaders
Highlight your clients' expertise by positioning them as thought leaders in their respective fields.
When it comes to media outreach, your clients should be the go-to source or expert that provides context, or comments on, a story. You can also utilize your clients' expertise through social media by using pull quotes in social media graphics.
We have been working with our client, Trust for Public Land, on Heat Response PHL, a two-year project raising awareness of urban heat through public art and community engagement in three Philadelphia neighborhoods.
During a relatively quiet time for Heat Response, we positioned Owen Franklin, the PA State Director for TPL, as an expert on urban heat.
When I was a reporter at the Philadelphia Business Journal, I had go-to sources I knew I could call on when I was on a tight deadline. These ranged from experts in academia to leaders within an industry that had no skin in the game of whatever I was reporting on that day.
So, just because your client doesn't have noteworthy news, there are still ways to get the brand and leadership screen time.
Get ahead of the curve
The summertime can also be a great time to get ahead. After all, the more time you plan your marketing strategy, the better your results will be. And don't plan to just the end of the year. What are your goals for the next year and the following year? What action steps are you taking to hit those goals; what do you need to do between now and then?
Get creative and reach for the stars. Be so ahead of the curve that the curve becomes a sphere (to paraphrase Taylor Swift).
For instance, it's been said — for years now, it seems like — that snackable, short-form videos will be the trend of the following year. This is still the case, so if your client doesn't focus so much on video now, or they don't have existing content that isn't formatted for these types of videos, have a conversation about how content is gathered.
For The Galman Group, I recommended that they begin posting Instagram Reels featuring their properties, using existing video content they had. Unsurprisingly, these were among the top posts for The Galman Group compared to the non-Reels and non-video content.
It's also an excellent time to get your house in order. Does your website need tinkering? Does any messaging need to be finessed? Take advantage of this downtime by speaking with your client about their needs and wants.
Downtime doesn't have to mean you're throwing your productivity out the window.
Oh, and coffee helps, too. Oat milk latte, please.