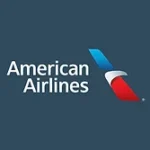 American Airlines operated more than 25 flights as part of the effort to bring thousands of evacuees to the U.S. From Afghanistan after the Department of Defense activated the Civil Reserve Air Fleet on Aug. 22. See photos here of one of the airline's concluding flights landing on Sept. 13 at Raleigh-Durham International Airport, where U.S. service members were welcomed home from their tours of duty in the Middle East.
Comcast announced plans to invest $26 million over the next two years to expand its business internet infrastructure in Philadelphia, Chester and New Jersey to add business customers.


Audacy will broadcast its fifth annual "I'm Listening," special Thursday, Sept. 23, from 6-8 p.m. Partnering with the American Foundation for Suicide Prevention, this year's program continues Audacy's support of mental health awareness by amplifying the personal stories of artists, athletes and celebrities, as well as listeners, with insights from medical health experts.
To kick off the new school year, Friends Select School premiered its newly transformed Parkway Building, with fully updated lower school classrooms and an art studio, enhanced common learning space, and a physical design crafted to reflect and promote the school's Quaker values. Designed by the renowned James Bradberry Architects to foster inclusivity and stimulate learning and information retention, the new space is the first milestone in the school's years-long Advance Friends Select: Transformation Campaign to update its campus for a 21st-century education.

Housing Alliance of Pennsylvania
Emerson Collective sponsored a national tour of internationally acclaimed artist JR's Inside Out Project to show support for 11 million undocumented workers seeking a path to citizenship. The tour included stops in Pittsburgh, Harrisburg and Philadelphia. The Ceisler team provided on-the-ground assistance to the Inside Out crew, provided assistance with local media and helped line up immigration advocates and elected officials to speak at the events.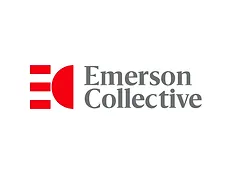 PA Family Support Alliance
During Hunger Action Month, Hunger-Free PA encourages everyone to get involved in PA's food fight. Last year, nearly 1 in 20 Pennsylvanians were newly food insecure. You can share support on social media, volunteer at a local food bank or pantry, or donate to HFPA. Food shouldn't be an impossible choice. Choose to use your voice to end hunger.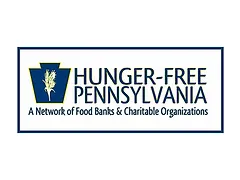 Congratulations to Malik Majeed, CEO of PRWT Services, Inc. for being recognized among 25 honorees of the Philadelphia Business Journal's Diversity Leaders in Business Award. From his involvement with the Urban League of Philadelphia, to his mentorship of students at Martin Luther King High School, to his commitment to subcontracting with other diverse businesses, Mr. Majeed continues to be "a rising tide that lifts all boats."
Chester Housing Authority
The Chester Housing Authority is continuing its commitment to provide safe, secure developments for the 2,500 households who call CHA home, thanks to a grant awarded to the Chester Housing Authority from the Department of Housing and Urban Development. The $250,000 in grant money will be used to install surveillance cameras at the Ruth L. Bennett Homes.